In addition to the recipes for Bolognese, pesto and carbonara, this type of pasta preparation is one of the most popular varieties in Germany: Penne al Arrabiata. The angry pen, which is the translation from Italian, is characterized by its fruity sharpness. One that really is a taste – and not just because of the trend that hurts in the mouth from the inside.
The ingredients for delicious penne al arrabiata
For four people you need 400 grams of penne, 600 grams of diced canned tomatoes, 4 cloves of garlic, 1 hot, red chili pepper, 5 tablespoons of olive oil, 1 tablespoon of tomato puree, 30 grams of parmesan and a few sprigs of fresh parsley.
Read now also: Rhubarb strudel: This ingenious recipe is incredibly good! >>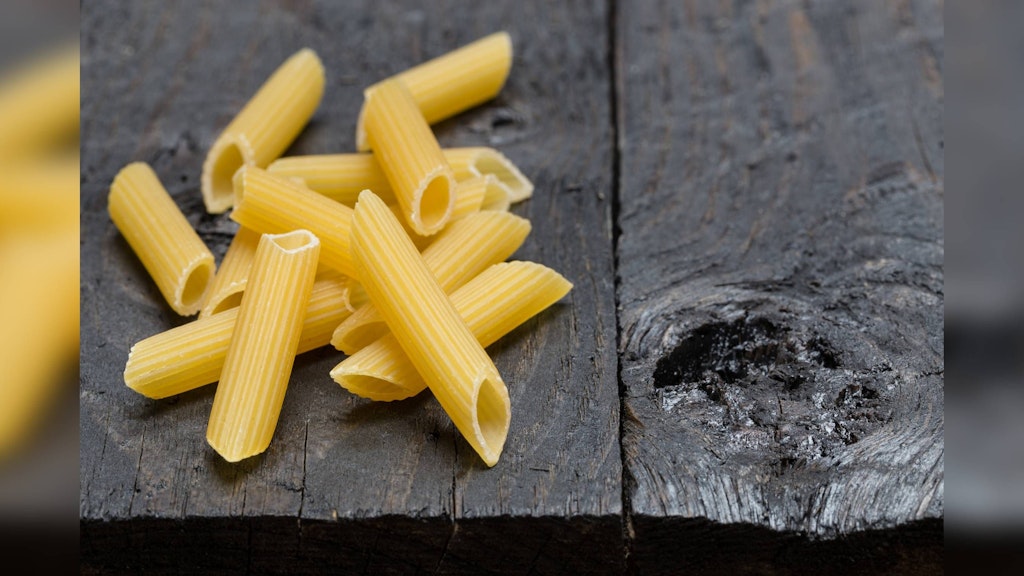 Read also: Make pakora with broccoli and cauliflower yourself: How easy it is to make the delicacy from the Indian restaurant! >>
The recipe for delicious penne al arrabiata
Here's how it works: First put a saucepan of salted water on the stove and then boil the pen in it until it is almost al dente. Scoop out two scoops of pasta water while it is boiling and then pour off the pasta.
To the sauce, finely chop the garlic. Also cut the chili into fine cubes. Be sure to remove the cores first.
Now put the olive oil in a deep pan and sweat the garlic and chili in it. Shortly afterwards, add the tomato puree and let it roast for a few minutes.
Also read: Delicious broccoli strudel: With THIS recipe, you are guaranteed a crispy, crispy dinner! >>
You can now extinguish all this with the diced tomatoes from the jar. Season well with salt and pepper and simmer for at least five minutes on low to medium heat.
Meanwhile, you can grate one half of the parmesan and slice or thinly slice the other half. The parsley is coarsely chopped.
Also read: Fried egg for breakfast? Why the fried egg is the most boring egg dish in the world! >>
Now add the noodles, the grated parmesan and half of the parsley to the sauce and let the noodles boil while stirring constantly. You can always add sips of pasta water. The starchy liquid ensures that the sauce spreads smoothly around the pasta. Season everything with salt and pepper.
When the pasta is al dente, you can put it on the plate. Garnish each serving with a few shavings of parmesan, some fresh parsley and a dash of olive oil. And so it says: Bon appetit!