This weekend it will be really nice and warm again with up to 26 degrees – in many German gardens you will be busy grilling again. Sausage and steak come on the grill … and the best thing is a delicious potato salad! Everyone has their own recipe for it, but why not try something else? Here is the simplest recipe you can think of for potato salad. Test…
Read now also: Brilliant for the barbecue buffet: This potato salad with sausage is the tastiest in the world – and it can be prepared so quickly! >>
The ingredients in this delicious potato salad recipe are really not that complicated, but it's all in the mix – and a delicious yoghurt and mayonnaise dressing ensures that the salad does not feel heavy and tastes really fresh. Of course, whatever you like is allowed – the basic recipe for this delicious salad can be supplemented with other ingredients. This potato salad invites you to experiment. Here comes the brilliant recipe.
Now also read: Brilliant recipe – and so simple: This strawberry cake with pudding and crumbs is so good! This is how the world's tastiest strawberry cake works >>
Ingredients for the world's best potato salad: you need it
You will need: 1 kilo of potatoes (you can use the small "triplets" for this), 1 bunch of spring onions, 6 eggs, 200 grams of natural yogurt, 5 tablespoons mayonnaise, salt, pepper, paprika powder
Read also: Summer salad with delicious eggplant chips: With this trick, you spice up your healthy dinner! >>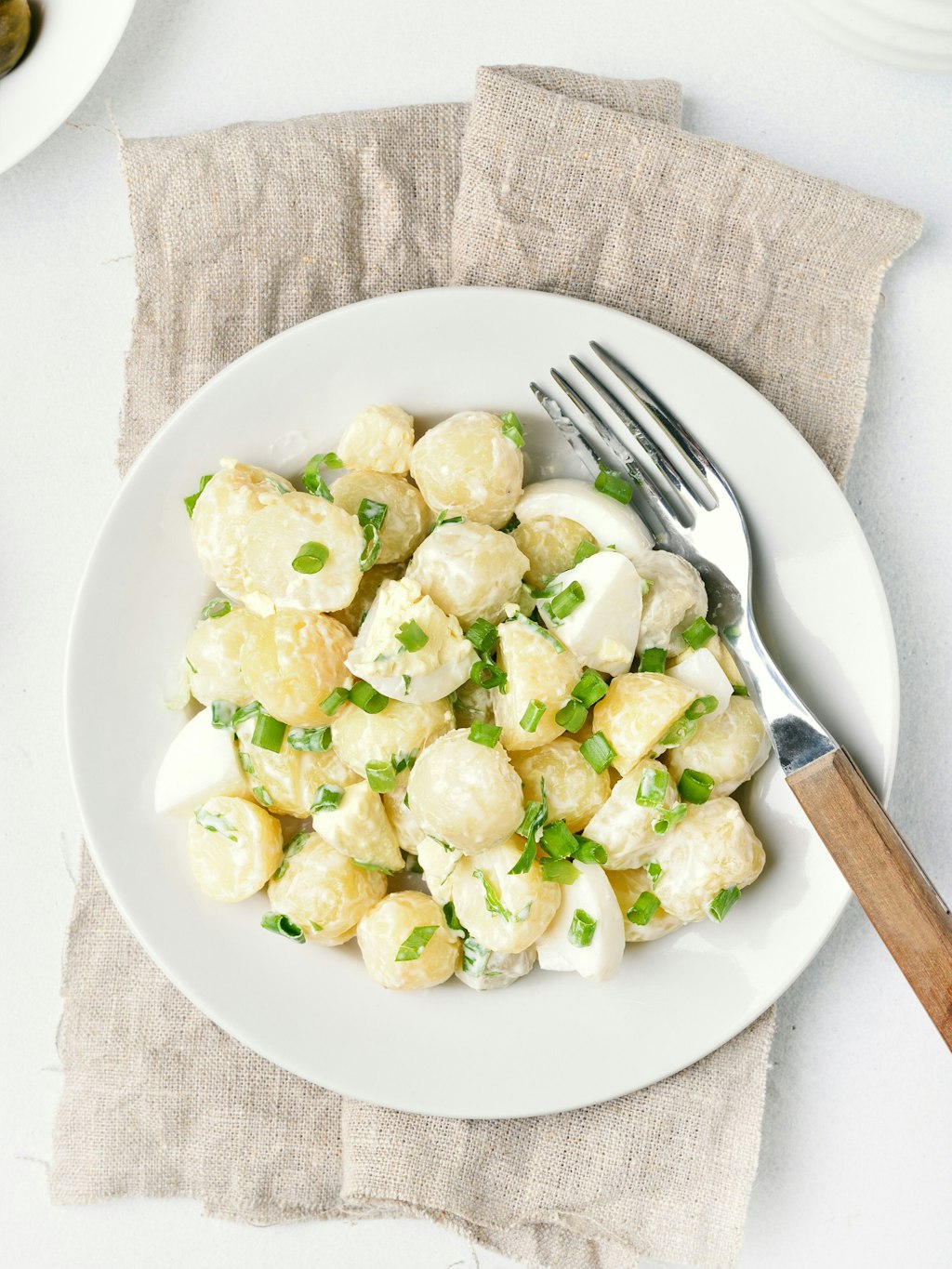 Here's how: Put the potatoes in a saucepan of warm water and bring to a boil. By the way, you notice that the tubers are deep-fried if you stick a knife or fork in them. If the potato slides back from the metal into the water, it is ready – if it gets stuck, it needs a little more time.
Now also read: Crispy and creamy! Recipe for delicious coleslaw – the American coleslaw is the perfect accessory for the grill >>
Then pour off, allow to cool, peel and cut in half. Put half the potatoes in a large bowl. By the way: if you do not mind the skin, feel free to eat it too.
How to make the best potato salad with fresh yogurt dressing
While the potatoes are cooling, boil the eggs very hard. Then turn off, peel and cut in half. Remove the egg yolk (you do not need it for the salad) and cut the egg whites into reasonably large pieces. Add these to the potatoes. Wash the spring onion, cut into small rolls and add the rest.
Read now also: For the barbecue evening: Brilliant recipe! How to make the world's simplest and best potato salad – a classic from grandma >>
Mix natural yogurt with mayonnaise in a mixing bowl and season well with salt, pepper and paprika powder. Pour the sauce over the other ingredients and mix well and gently. Then store the salad in the fridge. It should soak for about four to five hours before serving. Before serving, season again with salt and pepper and stir well. Have a nice meal!
Also read about this now: Bet you will never do it any other way again? Ingenious recipe: The world's best pasta salad is so simple – ready in 15 minutes! >>