When it comes to quick casseroles, you often think of a bag that you have to tear open to get flavor in each ingredient, but that's not the case! With the right spices, slightly roasted aromas and enough cheese, casseroles can also be made quickly and easily without too many artificial flavor enhancers. So it is with this recipe for broccoli and potato stew.
Read also: Quick and easy: Baked asparagus with ham and cheese – here's the ingenious recipe >>
Ingredients for potatoes and broccoli stew
You will need: 800 grams of potatoes, a broccoli head, 2 cloves of garlic, 1 onion, 3 eggs, 250 milliliters of milk, 150 grams of grated Emmental cheese, 50 grams of parmesan, salt, pepper, paprika powder, nutmeg, a little olive oil.
Also read: Delicious, juicy and sooo quick to make: Try this cherry pie – you will love it!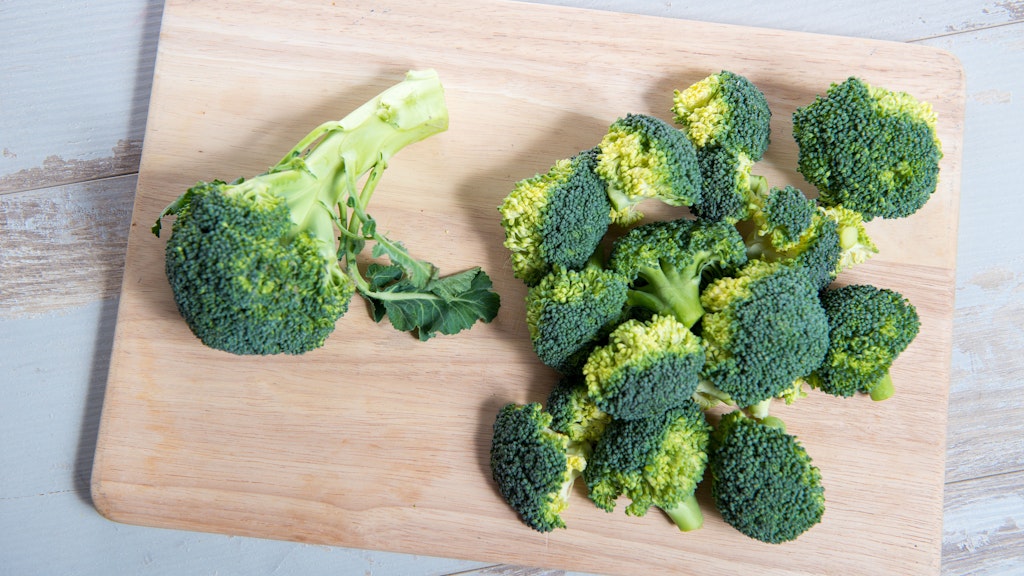 Read also: Simple tomato salad with red onion: This recipe is the perfect accompaniment to the grill! >>
Potato and broccoli stew: The delicious and simple recipe
Here's how it works: First, peel the potatoes and cook them in boiling, salted water for 20 minutes until al dente. Then let the potatoes cool a bit and take care of the other ingredients.
Also read: Delicious garlic and cheese pan bread: THIS recipe will make it perfect! >>
Broccoli is cleaned. Then separate bouquets from the stem, peel the stem and also cut the stem into thin slices. Onions and garlic cloves are chopped. Put the onion in a pan with broccoli and a little olive oil and fry for three to four minutes.
Then add the garlic for another three minutes. Season abundantly with pepper and salt and then glaze everything with a little water so that the sump comes loose from the bottom of the pan. When the liquid has almost reduced, pour everything into an ovenproof dish.
Also read: Fruity, creamy and absolutely delicious! Recipe for delicious strawberry rhubarb cake from the jar – strawberry cake and rhubarb cake in one >>
Now heat the oven to 200 degrees top / bottom heat and cut the cooled potatoes into reasonably large pieces. They come in a casserole with broccoli, onion and garlic.
Now mix the eggs with the milk, parmesan and about half of the emmentaler in a bowl and season with pepper and salt. Also add a small pinch of nutmeg and a generous pinch of paprika powder and whisk everything together.
Also read: Fried rice with peppers, peas and eggs! This recipe is useful, simple and ready in 20 minutes! >>
Now pour the egg and milk mixture over the broccoli and potatoes and mix everything together. Then sprinkle over the pot with the remaining emmentals and put everything in the oven for about 30 minutes. The stew is ready when the cheese is golden brown.
Have a nice meal!