There are regular votes on the most popular dish from each kitchen in kindergarten as well as in nursing homes. There is an overlap in these choices: the cucumber salad always ends up at the top of the list for the youngest and the oldest.
Also read: Nutritious recipe that grandma made: delicious stew with minced meat and sauerkraut! You will simply love this spicy dish … >>
Favorite food Cucumber salad – so this is really a family dish. Of course, everyone likes it best when it tastes like Grandma used to. We found this traditional cucumber salad with the salt trick in their recipe book. Feel free to try!
Now also read: Have you ever tested this? Bake buns on the grill! Two recipes for fresh bread from the net >>
And of course we also offer you a modern version. Below is the recipe for a second cucumber salad. With beets and beets and an African kick.
Grandma's classic cucumber salad
You need it
2 cucumbers, salt, 4 tablespoons plain yogurt, 4 tablespoons crème fraîche, 2 tablespoons vinegar, 1 teaspoon mustard, 1.5 teaspoons sugar, 1 teaspoon black pepper, 1 onion, 20 grams fresh dill
Now also read: Make fish fingers yourself: With this recipe, you can easily conjure up the dish – with the cornflakes knit! >>
This is how it is done
Wash the cucumbers, remove the ends and cut into thin slices. If you do not have the routine to cut, feel free to use a planer.
Put the cucumber slices in a strainer, mix them with about 1 teaspoon of salt and then let them soak for about 30 minutes.
Meanwhile, mix yogurt, crème fraîche, vinegar, mustard and sugar in a bowl. Season everything with salt and pepper. Then halve the onion, peel it and cut it into really nice cubes which you then put in the dressing.
Now also read: So crispy and delicious! With this recipe you bake a fresh baguette with only four ingredients – you MUST try … >>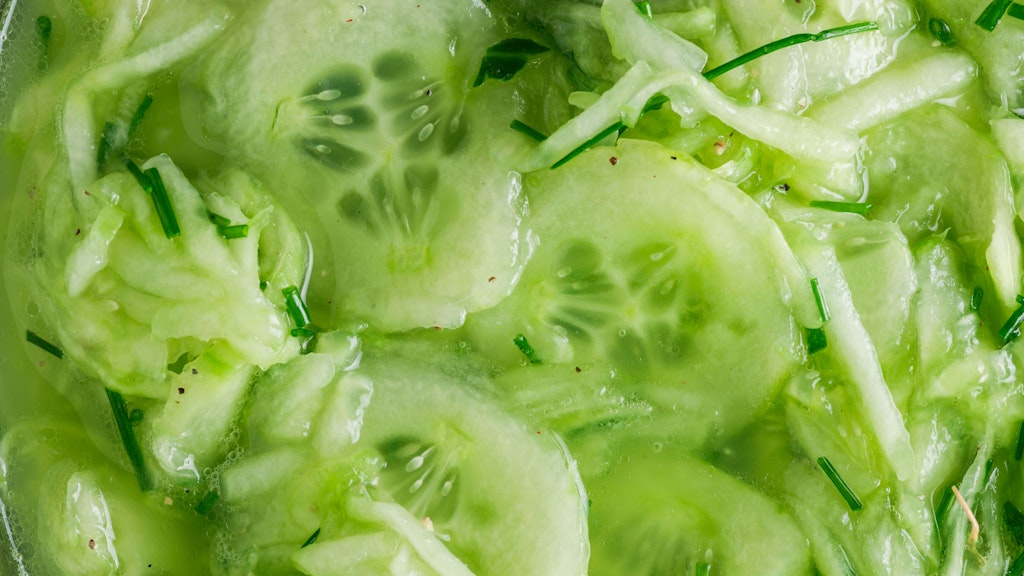 Wash the dill, shake it dry thoroughly, remove the tips and chop them very finely.
Now squeeze out the cucumber slices and put them in the dressing. Then turn the dill over and taste again with salt, pepper and possibly sugar. Now you can serve the cucumber salad directly. Or you can set it cold first. Many people like it best when it's chilled. Have a nice meal!
As far as the classic. If you want to try a variation, here is a good recipe:
Cucumber salad with beets and beets
You need it
2 beets (about 120 grams each), 2 beets (about 150 grams each), 1 cucumber (about 150 grams), 1 onion (about 60 grams), 4 tablespoons Chardonnay vinegar, 4 tablespoons olive oil, salt, pepper, 1 teaspoon dukkah ( African spice blend, available online)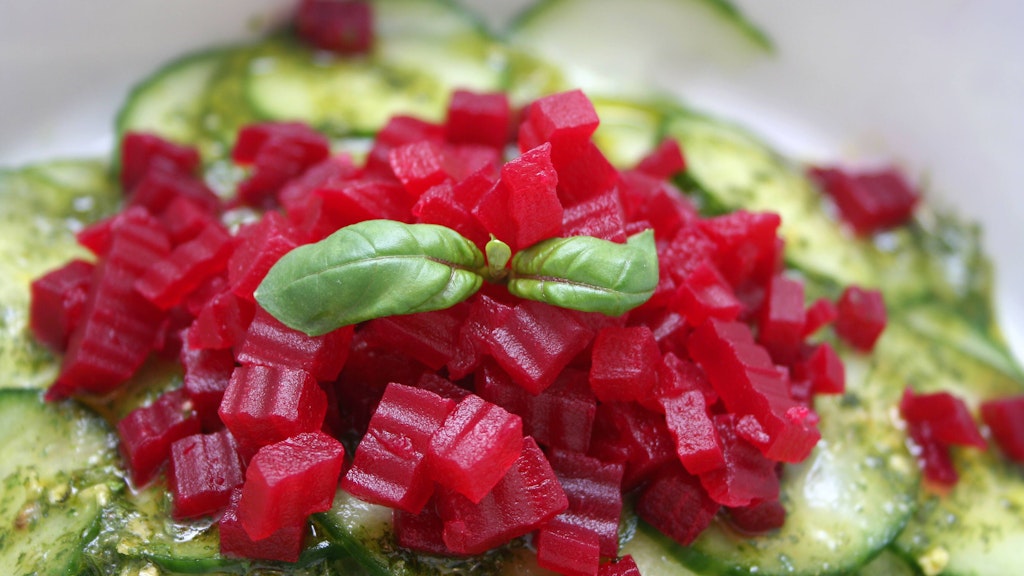 This is how it is done
Peel the beets and cut into very thin slices in a bowl. Chop the cucumber and onion in the same way. Nice thin slices are important!
Also read: Light strawberry cake recipe: So fruity, so delicious, so easy >>
Mix the vinegar with 3 to 4 tablespoons of water, olive oil, 0.5 teaspoon of salt, pepper and dukkah. The African spice gives it a special kick. Pour over the whole beetroot and cucumber mixture. Mix everything again thoroughly and let stand for at least ten minutes. Then you can serve. Have a nice meal!
Read now also: Delicious recipe from the GDR: Do you still know "Okroschka"? This cold Russian soup is the perfect summer dinner! >>